The NAVMC team landed in Port-au-Prince 5 days ago, and it has been non-stop since. From day one, this trip has been different. In recent weeks, President Jovenal Moïse has been implicated in two government audits on the misuse of billions of dollars in Venezuelan aid meant to help the country's poor.  Thousands of Haitians have been marching in the streets, calling for his resignation. On our short drive from the airport to Hopital Bernard Mevs, streets were largely abandoned, but burned cars, still-smoking tires and the remnants of roadblocks evidenced the civil unrest Haiti is enmeshed in.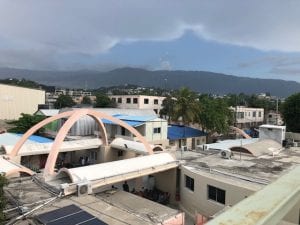 Our team is moving forward as usual. We ran a clinic the day after we arrived to find patients that our orthopedic surgeons can help, and the need here is overwhelming. Hopital Bernard Mevs is staffed with dedicated, highly-skilled medical professionals, but violence is making it too dangerous for many to travel to and from the hospital. There are staff that haven't been home in days, and our team is happy to be able to provide some respite. We are also missing the Haitian surgical residents that have been an integral part of our trips in the past, who are unable to travel safely to Bernard Mevs.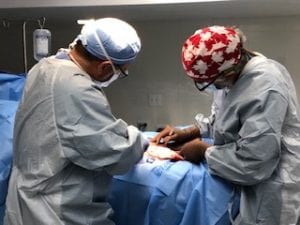 We are starting our third long day of back-to back surgeries, and the conflict is posing some logistical challenges. It's difficult to get water, for example, so we can only clean surgical tools once a day. But the amount we have been able to accomplish so far is remarkable: 13 surgeries in two days. On day two we treated a woman who had been caught in the crossfire at a protest and had a gunshot wound in her shoulder. Yesterday, Dr. Martin and his team labored through a 4-hour surgery to put rods in the shattered femur and tibia/fibula of a motor vehicle accident victim.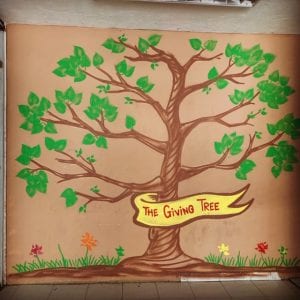 Our team is perfectly safe in the hospital, but we spend a lot of time caring for and thinking about the people outside of the hospital walls, where the dangers posed by the political unrest are nearly impossible to avoid.
Thank you for your support.
Molly Brown, Executive Director